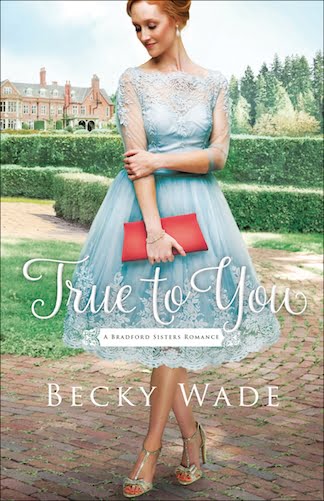 Hello World,
Summer is here in Texas and it is warm and beautiful and perfect :) I love summer, summer is for being lazy and reading books. Amazing books, like this perfect book right above this blog. I hope you all have an amazing summer and that time slows down just a little bit for you! If you need me, I'll be reading books, playing with my kids, and holding our dog's new AKC litter of Labrador Retrievers :) If you're interested please feel free to message me!!!
Ok Back to the book True to You written by Becky Wade is the incredibly sweet story of eclectic and nostalgic Nora Bradford. She is the incredible owner of a historical town who also dabbles in ancestry. This amazingly sweet lady has fallen head over heels for a war hero. John Lawson is facing an unknown condition and he thinks Nora can help him find information regarding the condition that can have repercussions across his lifespan.
These two have an awesome meet cute scene that I found utterly adorable and I may have fallen in love with Nora just a bit upon reading her first introduction to John Lawson. This, book, right here friends is brilliant. I went into thinking this would be a great summer read to enjoy and once again Becky Wade throws a curve ball at my idea of what a Christian romance should be. She wrote with such poise and ease that I really didn't even see that curve ball until it hit me in the face, and the best part. Wait for it... Wait just a second... I had know clue that it was coming! So dear friends if you are wanting something fun, witty, a little deep, a bit poignant and filled with Christ's awesome redemption you need to read True to You!!!
*Yo peeps this book was given to me so I could tell the honest truth about it.
I have been crucified with Christ and I no longer live, but Christ lives in me. The life I live in the body, I live by faith in the Son of God, who loved me and gave himself for me.
Friends, I hope when you read the verses that I post at the end of my blog that you take the time to dig a little deeper into it and that you are given a strong desire to read your Bible every day. That the yearning for this Book (the Bible) is always there and that you fall more in love with our incredible Father and the promises that He has for you. Love you all.